How to build high-performance software teams
What to look for when hiring new talent and achieving culture fit
Software monitoring tips that empower your team to make informed decisions and write quality code that has the biggest impact
Proven mechanisms that drive positive behavior, ownership, and increased customer satisfaction
How to speed up onboarding so new hires have the info they need and are on the same page with the wider team/org
28th August, 11am PST | 2pm EST
Can't make it on the day? Register anyway and we'll send you the recording.
Proudly brought to you by:
Building great software (and the team behind it) isn't easy. In this exclusive webinar, we'll be sharing practical tips, tools, and processes to put in place when scaling your development team whilst maintaining code quality and delivery velocity.
You'll learn:


Dave Swersky has been in the IT industry for over twenty years, as a support engineer, software developer, Enterprise Architect, and DevOps practitioner in a wide variety of roles in managed hosting, banking, property management, and the federal government.

As a developer, Dave has used .NET/C# and JavaScript to develop a variety of systems from concept to production. As an architect, Dave has worked on multi-million dollar initiatives to implement and integrate systems.
Dave is currently a Lead Engineering Manager at a software and services company based in Kansas City, KS.
DevOps Katas: www.devopskatas.com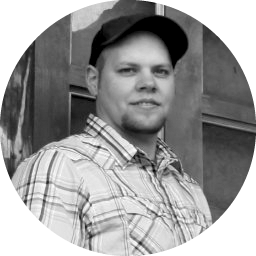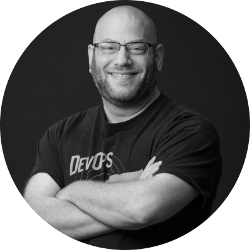 Jeff is an experienced freelance Software Engineer and consultant based out of Salt Lake City, Utah. He's been working in software for 10+ years doing full-stack web and mobile application development.
Jeff has worked across a myriad of industry verticals and in many different problem domains. He finds immense satisfaction in solving problems and creating products and applications that help clients to execute on their goals.
Jeff has developed a passion for software tools and especially in leveraging them along with guiding principles and practices to help teams he works with to be more productive and effective in their work.
Outside of software Jeff enjoys spending time with his family and in the outdoors
Dave Swersky, Lead Engineering Manager and Author
Jeff Langston, Freelance Software Engineer and Consultant